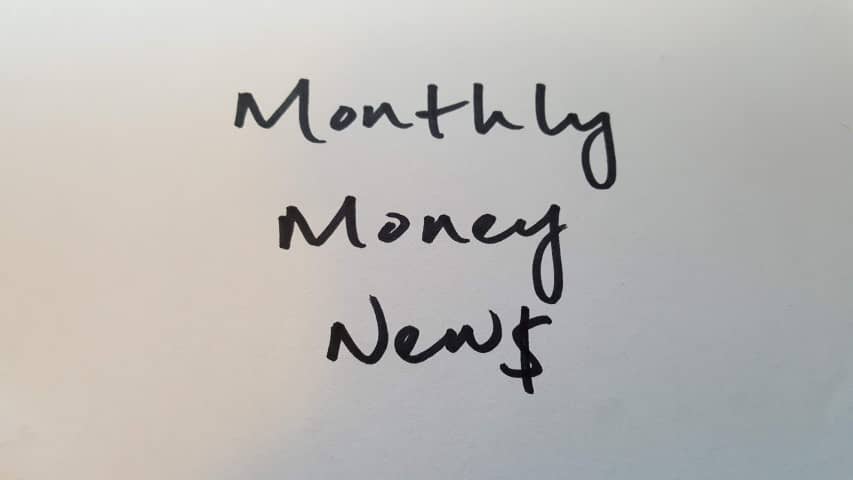 Personal Finance in the News – November 2019:
A quick glance at November's Money News for you:
Read: November is Financial Literacy Month here in Canada – this makes November the perfect time to launch My Money Moves! In addition to going through my latest Money Blogs, you may also be interested in this Market Watch article that breaks down how the average American spends their money. If you read this and think it sounds like you, and if you want to save more, check out my Savvy Saving Strategies.  
Read: What's your number one stress in life? Is it money? If so, you're not alone – Capital One just released the results of a new CreditWise survey, and found that finances are the number one cause of stress among Americans.
Read: Now that the election is over you may be wondering what it all means for your family's finances.  This Globe & Mail article "Six ways the Liberal election win will change your family finances" may help answer that question.
Read: Are Canadians saving more than Americans? Find out in this Better Dwelling article.
Read & Watch: Insolvency firm MNP says that 47% of Canadians are struggling to cover their costs and drowning in debt. If you're in this boat, don't delay – take control of your finances today!
Stay tuned and subscribe for more Money News next month. In the meantime, check out this recent post 10 Items to Buy Used.
Disclaimer:
Please keep in mind that I am not a financial advisor, and the opinions expressed are my own. My Money Moves does not provide financial advice – it is an informational website that details my own approach to my own money and personal finances. If you need specific financial help or guidance, please do your own research and seek out a professional who can work with you to reach your goals.